BEDRI RAHMI BAY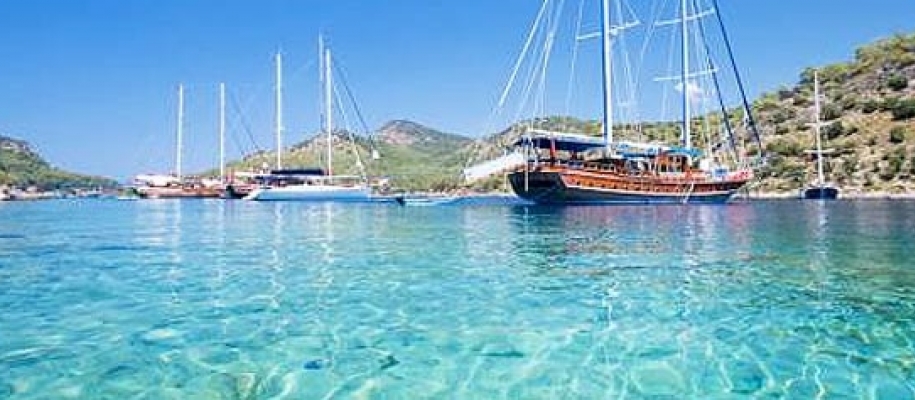 Bedri Rahmi Bay
As one of the most popular bays in the Fethiye Gulf, Bedri Rahmi Bay is one of the living gems of Gocek. Known as Taskaya by the locals but its name comes from the great Turkish writer and painter. Bedri Rahmi Eyuboglu and his close friends were the first blue voyagers of the country who discovered this beautiful Lycian coast. In 1973, during one of his voyages to the area, he painted a fish on a rock behind a fountain of the bay. Since then, the bay was renamed after him. The scenery of this gulf resembles a living painting.

The sloping hills behind the bay are covered with lush olive trees, pine, and oleander flowers. The hills are speckled by ancient ruins of Lycian rock tombs, some carved into the face of the bedrock while others are hidden behind the trees. There is one particular rock tomb that has an ornamented door and a triple tomb on the slope. According to ancient historians, the city that was located behind the hill was known as the Lycian town of Crya. The bay is well-guarded against the wind and suitable for anchoring. While the petite beach has the clearest water in different shades of blue, creating a serene setting.

For those in the area, other scenic destinations worth visiting are Gocek Bay, Flat Islands, and Domuz Island.