PERGE ANCIENT CITY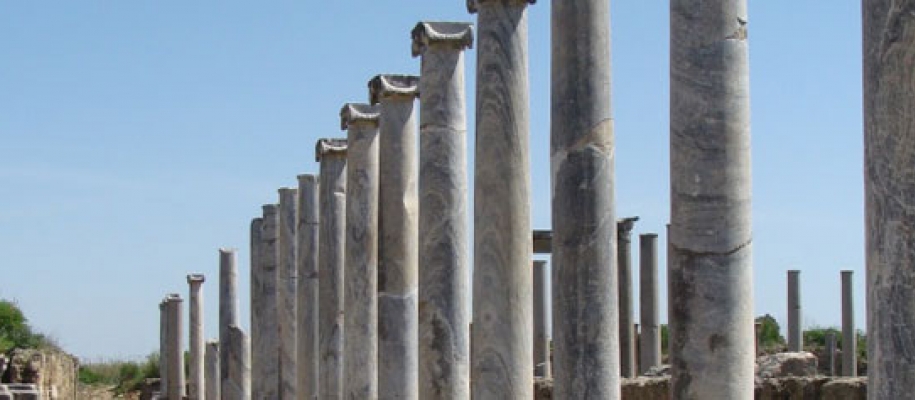 This ancient city near Antalya is a stunning archaeological site, though not as well known as many ancient Roman cities there is plenty to see. Perge Ancient City has gained more fame because it is said that back in 46 AD the holy Saint Paul visited this ancient city and gave his very first sermon here. Over the years, it has then become an important place among Christians. Asides from that Perge is an astounding archaeological site, rich with ruins that date back to the Roman period and antiquity. Take a seat at one of the 15,000 stone seats at the well-preserved ancient amphitheatre and then go explore the rest of the site.

Here you can see the ruins of the agora, necropolis, Roman baths, gymnasium and churches. Some of the old commercial properties have retained their mosaic decoration, which is a curious thing to see. There is also Greek and Roman gates as well as a large boulevard that you can walk through in your exploration. You might even come across the astounding nymphaeum that was built around the second century AD.

If your appetite to visit other ancient cities is going strong make your way to visit either Pednelissos Ancient City, Syedra Ancient City or Hamaksia Ancient City.