AQUARIUM BAY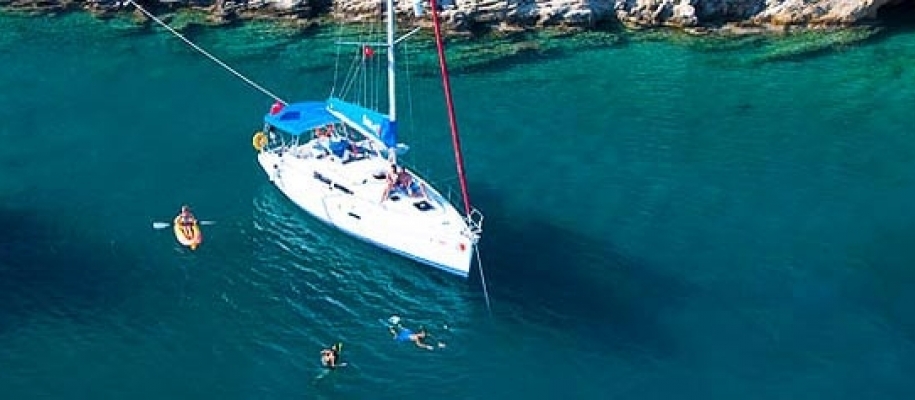 Aquarium Bay
Aquarium Bay is rightfully named for its crystal clear waters and its myriad fish specimens. If you just slide your gaze off the side your cruise ship, yacht or dolmus, one can see with great clarity at what lies beneath. A short distance away from Kas, this glittery bay attracts visitors for its unique atmosphere.
Since the bay is located between two islands it gives the impression that the area is like a lagoon. This idyllic area is a great place to swim and sunbathe while you let yourself be carried away by its beauty. More importantly, Aquarium Bay is fit for diving and snorkelling. It is home to an array of unique sea life. Depending on your luck or your keen eyesight you might see either damselfish, clownfish, octopus, grouper fish or some bright orange sponges. Enjoy the warm Mediterranean water and admire the shore of this bay. Or without any snorkel gear try to look straight at the seafloor. The water here is so clear you can even see to the bottom of the seafloor.

The only way to get Aquarium Bay is by sea. You can join a boat tour or a blue cruise. In the surrounding area, other points of interest are Kas Ancient Theatre, Kaputas Beach and Kibris Canyon.