RHODES SYMI CHALKI RHODES CABIN CHARTERS
Rhodes Symi Chalki Rhodes Cabin Charters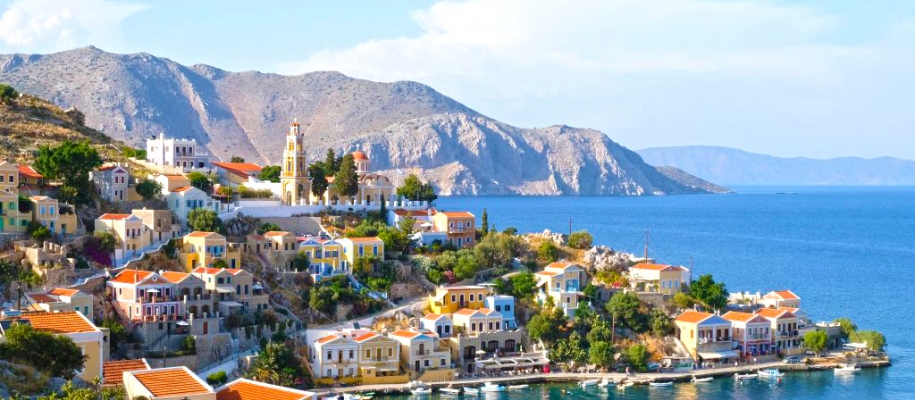 Overview
Itinerary
Gallery
Details
Enquire
Departing Days :

Saturday




Length :

8 days 7 nights

Yacht Class :

Classic

Departs from :

Rhodes

Meals :

Full board standard menu

Wi-Fi :

Included

Shared cabins:

Available, Private cabin

Location :

Greece

Places Visited :
You will explore Rhodes and Greek Islands & Ports on board a beautiful traditional Turkish Gulet in this unique yachting holiday.

The gulet cruise begins from Rhodes, the largest island of the Dodecanese island group in Greek waters. The best preserved medieval town in the world, designated as a UNESCO World Heritage Site along with the spectacular Palace of Grandmaster of the Knights of Rhodes. You will view Medieval walls and walk the cobblestone streets lined with cafes, bars, and lovely shops. Rhodes also boasts exciting and loud nightlife which you will get the chance at your embarking and disembarking location to enjoy.

Once leaving Rhodes, along the way you will visit stunning ports & islands like Simy, Thilos & Chalki, and many other sheltered bays, and inlets with crystal clear waters along with traditional & colorful villages.

The cruise is a perfect getaway along with untouched coves offering full relaxation. There are also waits for little surprises like visiting the famous Anthony Quinn bay.

This 8-day, 7-night blue cruise onto Rhodes, is a perfect blend of beautiful scenery and swimming bays, historical sights, nightlife, and relaxation.
Rhodes Symi Chalki Rhodes Cabin charters rates x
Travel Period
EUR
TRY
USD
AUD
GBP

2 September 2023

-

24 September 2023

€ 1100
₺ 22957
$ 1199
AUD 1771
£ 968

30 September 2023

-

22 October 2023

€ 900
₺ 18783
$ 981
AUD 1449
£ 792

28 October 2023

-

5 November 2023

€ 700
₺ 14609
$ 763
AUD 1127
£ 616

6 May 2023

-

28 May 2023

€ 800
₺ 16696
$ 872
AUD 1288
£ 704

3 June 2023

-

25 June 2023

€ 1000
₺ 20870
$ 1090
AUD 1610
£ 880

1 July 2023

-

30 July 2023

€ 1100
₺ 22957
$ 1199
AUD 1771
£ 968

5 August 2023

-

27 August 2023

€ 1200
₺ 25044
$ 1308
AUD 1932
£ 1056
Rhodes Symi Chalki Rhodes Cabin charters hot deals
| | | | | | |
| --- | --- | --- | --- | --- | --- |
| Dates Available | Pax 1 - 5 | Pax 6 - 1 | Pax 11 - 16 | Pax 17 + | Expires |
Details
DETAILS
PORT CHARGE: 50 Euro per person for weekly tours should be paid by cash upon arrival.

Please find more details and information on your cabin charter below.

YACHT INFORMATION
- This cruise is operated Turkish Luxury Wooden Gulet with A/C.
- All our yachts have yacht insurance.
- We advise all travelers to take out their travel insurance.
- We (Farout) may use different operators/gulets for this route than ours.

WARNING ABOUT A/C USAGE & OVERNIGHT HARBOUR STAYS
- The A/C can be used for up to 6 hours maximum.
- Using A/C in the harbors is strictly forbidden, and there are 4 - 6 nights of harbor docking on Greek Island cruises.
- Please be aware that all the harbors can be quite noisy.

INCLUSIONS
- All meals(Breakfast, Lunch, 5 O'clock tea, Dinner, Snacks)
- Drinking water during the meals
- This gulet included WIFI, but we can't guarantee reception in some places.
- Clean bed linen and bath towels on arrival
- Yacht insurance
- Use of equipment on board (Flippers, snorkel, and fishing equipment)

EXCLUSIONS
- All drinks
- Tip per passenger for the crew(7-10 % of the cruise fee)
- Entrance fees
- Optional land tours
- Personal expenses
- Flights, airport transfers, and other transfers

MEALS & DRINKS
Breakfast, Lunch, Dinner, 5 o'clock tea, and snacks are included in the cabin charter. Drinks are not provided in your cabin charter package. On this cabin charter, please do not bring any beverages on board. All drinks, including water, are sold at onboard prices. A bar tab is set up for the week. All bar tabs are paid after your cruise.
Dietary requirements are not accepted/prepared on this route; guests with nutritional needs must bring their food onboard.

ACCOMMODATION
Allocation of cabins is done on-site. All cabins on these cruises are for two people, usually a double cabin layout. Single travelers cannot share cabins with other individuals on the cruise. They must reserve a single supplement cabin. For single supplement prices, please email us. All cabins have private bathrooms with toilets and showers.

RESTRICTIONS
- Your cabin charter is a non-guided tour. There is no local guide on board providing information on the sites and locations
- Children under 12 years old are not allowed on this cabin charter. 12+ years old are at total cabin charter price.
- For cruises visiting the Greek Islands, all participants must have a valid passport and should obtain a Schengen visa if required. Some visas can be acquired on arrival into the country. The passenger is responsible for obtaining any visas, passports, health certificates, or other travel documentation required.

ITINERARY
All efforts will be made to follow this itinerary; however, in cases of poor weather and/or sea conditions, this schedule may change. This could include altered daily plans and overnight stops. In these situations, all efforts will be made to consult customers on alternative options, and no money will be refunded.
DAY 1
Rhodes Harbour.
Boarding after 16:00, dinner & overnight in Rhodes New Marina.
DAY 2
Rhodes-Nanou Bay-Symi
Between 10:00-13:00, after formalities and taking fuel, we cruise towards Symi, one of the Dodecanese islands and a real gem, one of the most beautiful little islands in Greece.
We enjoy lots of swimming today in beautiful Nanou Bay!

Afterward, around 16:00, we cruise to Symi port. Please prepare your camera for wonderful images of this small fairy-tale-like Greek village.
Your dinner will be served on board, but if you wish to dine ashore by yourselves, please inform the captain in advance. All of the tavernas on Symi are very tempting and the captain will understand your choice.
Dinner and overnight.
DAY 3
Symi-St George Bay-Panormitis/Pedi
Today, we leave from Symi port after breakfast between 09:00-10:00. We will stop for lunch, swimming, and relaxing in one of the beautiful bays around the island, at St George bay or one of the many other bays.
After this, around 16:00, we will cruise towards Panormitis, located in the southern part of Symi.

You can visit the Monastery of the Archangel Michael Panormitis. This is a Greek Orthodox monastery built in the early 18th century and still inhabited by monks. People worldwide see it, and many Greeks pay homage to St Michael of Panormitis each year. (Loud) Music is not allowed here. If the sea conditions are not optimal, we might have to cancel Panormitis and go to Pedi instead.
Dinner and overnight.
DAY 4
Symi-Akrogiali Bay-Tilos
We cruise towards Tilos after breakfast today, between 09:00-10:00.

High and rocky mountains, steep coasts, beaches with transparent waters, and caves surround Tilos. We will enjoy the day at Akrogiali Bay. Late afternoon, around 16:00, we will enter Tilos harbor so you can stretch your legs again and walk around the little town. In the island's center, there is an abandoned village on the top called Mikro Chorio (reachable by taxi or bus).

You can also go there in the evening to have a drink at the bar.
Dinner and overnight.
DAY 5
Tilos-Trakhia Bay-Chalki port
Today, we cruise to the beautiful island of Chalki northwest of Rhodes. Depending on the sea conditions, we will start cruising before or after breakfast (between 06:00 and 10:00).
Tourism has not developed much, but this is a perfect destination for peace and privacy.

Chalki is a lovely island famous for its crystal beaches. We enjoy the day at Trakhia Bay or in one of the other beautiful bays here.

In the late afternoon, around 16:00, we cruise to Nimporio which is the only village and main port of the island. The beach promenade of Nimporio is lined up with cafeterias and taverns. The church is worth visiting. There is a mass between 19:30-20:00. Dinner and overnight.
DAY 6
Chalki Port-Anthony Quinn Bay-Kalithea Beach
Today, we have an early start towards Rhodes Island. Breakfast will be on the way or upon arrival at Anthony Quinn Bay, depending on weather conditions. The actor's name knows the beach here since he bought this part of the island when filming "The Guns of Navarone".

Afterward, we cruise to Kalithea and spend the rest of the day.
Dinner and overnight.

DAY 7
Kalithea Beach-Rhodes Port
Today, between 09:00-10:00, we make our way back to the New Marina in Rhodes.

Free day to visit one of the best preserved medieval towns in the world and a UNESCO World Cultural Heritage Site.

Dinner and overnight in Rhodes New Marina.
DAY 8
Rhodes disembarkation
Enjoy your last delicious Mediterranean breakfast on board.

Your cruise comes to an end. Disembarkation in Rhodes at 09:00.
Enquire
Please don't hesitate to email us for further assistance.