UCAGIZ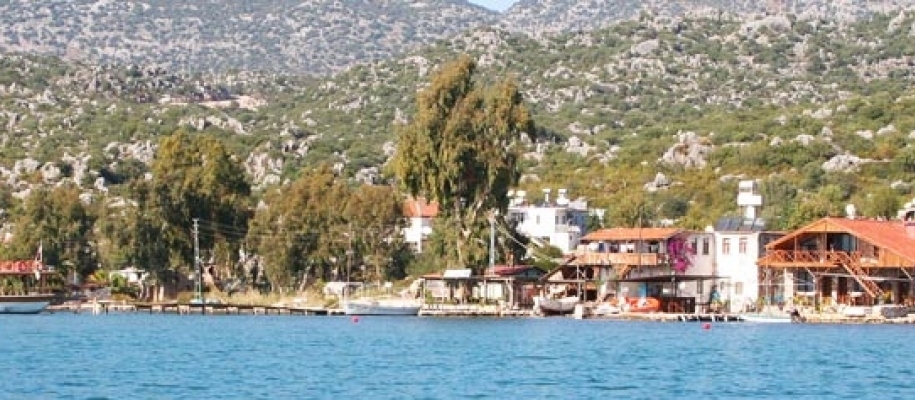 Ucagiz Village
This unspoiled fishing and farming village within the Kekova region is located amid a beautiful peninsula and has stunning clear waters. Ucagiz Village remains to this day with its original charm, as development has been declared off-limits. There are about 400 inhabitants in this village. For those travelling between Kas and Antalya, stopping by this fishing village is a great pause to get back to firm land.
There are a few old ruins around the area as Ucagiz Village was built on the ancient site of Theimussa. Some of these ruins date from Theimussa date back to the 4th century. Asides from getting to this fishing village by cruise, you can also get to Ucagiz Village by car; simply follow the coastal road between Demre and Kas. As for the village, wander the old cobbled streets to absorb the quaint ambience. These roads are lined with old stone houses, little restaurants and cafes serving traditional Turkish food. Take the time and delight in tasting the fresh catch of the day at any of the sea-facing tavernas. There are also local women selling their handmade goods. Canoeing and kayaking tours are also available from Ucagiz to visit other nearby destinations.

By sea, you can easily reach other intriguing destinations such as Gokkaya Bay, Yaglica Bay and the Sunken City.