TERSANE ISLAND (DOCKYARD)
Tersane Island (Dockyard)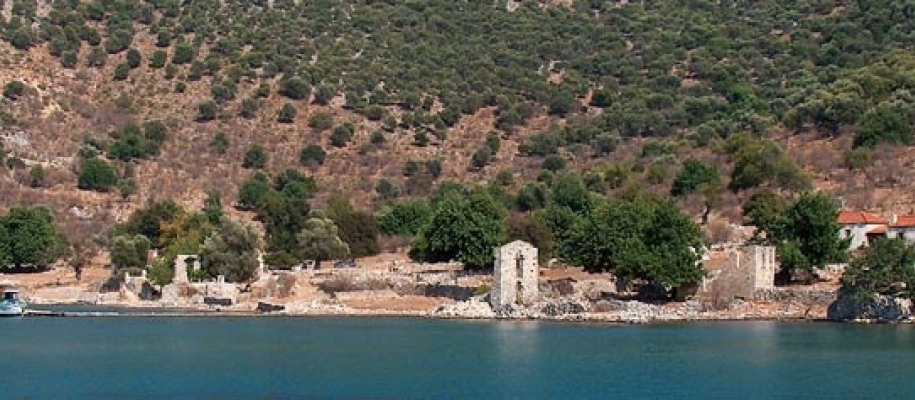 Tersane Island (Dockyard)
The largest island in the Gulf of Fethiye, Tersane Island is also known as Dockyard Island. With its generously wide channel, it provides easy entry to all boats and cruises. It was once populated by the Greeks but then was deserted in 1923 during the population swap between Turkey and Greece. Before the First World War, Tersane Island used to be called Telandria. Since the Ottoman Navy then used the island as its dockyard the name was changed. To this day, one can view the ruins of abandoned homes scattered all over this scenic island.
Take a swim, snorkel or a dive into the crystal blue waters to explore the land and see the only Seljuk-built shipyard remaining in Turkey. The rocks of the original dockyard can be found lying in the sea, ruins of the tomb of their ancient chief, fruit orchards, churches and docking area. The harbour area is a great place to have a picnic and spend the afternoon. The water is shallow and great for families with young children wanting to have a dip.
Snorkelling around this area is also available for those looking to explore the ruins of the ancient harbour, possibly finding even some shipwreck relics!

If you are taking a cruise along the coastline of Fethiye you may also consider visiting Cleopatra Bath Hamam Bay, Flat Islands and Domuz Island.