SUNKEN CITY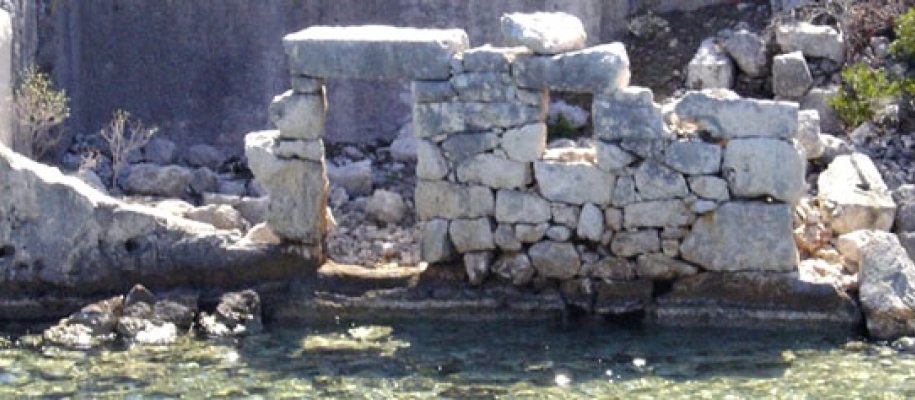 Sunken City
During its time, this Sunken City was known as Dolichiste. Located on Kekova Island, the air of mystique fills the air when you approach the Sunken City. Part of the once-thriving Lycian empire it was destroyed by an earthquake in the second century. There are also some remains from Byzantine times. The city was and is a fascinating mix of medieval and modern history. Back in the day, it was a small fishing village and later on an outpost of the Knights of Rhodes. Now it is partially submerged, with some of the ruins still standing above the waterline.

The steps of ancient houses that some to just vanish into the water, roofs of ancient buildings and the empty square grooves of where roof beams once were. The submerged foundations of the ancient harbour and of buildings can be seen, along with the harbour wall, outlines of Roman villas and the Roman baths area. If the sea is calm enough and your eyesight keen enough, you might be able to pick out better the details of these ruins. Unfortunately swimming over the sunken city is no longer allowed as visitors took parts from the sunken city as souvenirs. However, the boat rides will take you over and close enough to the ruins to take photos or just to admire the sunken city from above the water.

From this area, other great points of interest to visit are Blue Cave, Sura Ancient City and the exotic Ucagiz Village.