ISTANBUL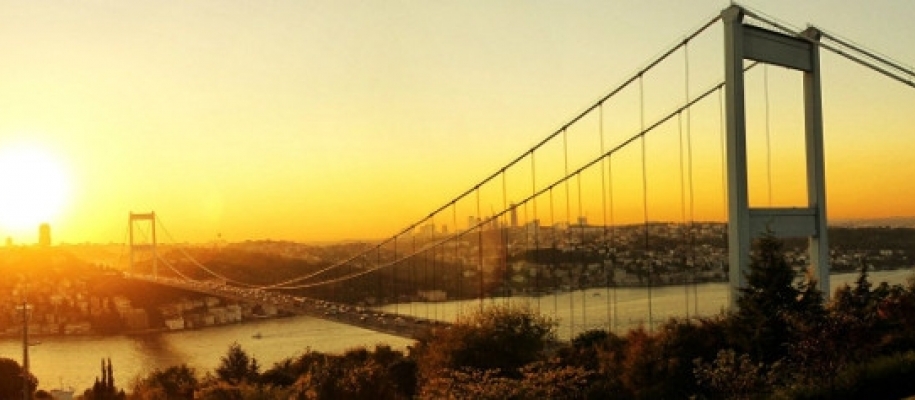 About Istanbul
Istanbul, with a population of 14 million people, is the eighth biggest city in the world. A combination of old and new, Asia and Europe, it remains one of the most fascinating cities to explore across the globe. The past is well preserved in this city with more than 2000 years of history and the city itself is the former capital of three successive empires; the Christian, Islamic and Ottoman Empires. Though Istanbul has a long and colourful history, today Istanbul is a modern, fashion-forward, creative and diverse city. See the modern Istanbul in the bars and restaurants near Taksim or indulge in the history in Sultanahmet and see the amazing Blue Mosque and Hagia Sophia, as well as the seat of Ottoman power, Topkapi Palace. There are plenty of attractions to visit while in Istanbul but some of the most notable include the trendy Galata, the beautiful Bosphorus and the Golden Horn, the Princes' Islands and the Asian side of the city.

How to get to Istanbul
Being a major city of Europe, Istanbul is easily accessible by plane from anywhere in the world. Istanbul Ataturk Airport is just 20 minutes away from the main city centre of the European side of Istanbul which includes the district of Sultanahmet. Many airlines have also started flying into Istanbul Sabiha Gokcen Airport which is located on the Asian side of Istanbul. It takes approximately one hour to reach Taksim Square from this airport and there are frequent shuttle bus services to and from Taksim Square and the airport.

All other areas in Turkey and connected with Istanbul by bus including areas like Fethiye, Ankara, Izmir, Cappadocia, Antalya and Canakkale to name a few. Istanbul is also connected by its fantastic ferry system.

Where to eat in Istanbul
Where to even start in Istanbul! The city is huge and the selection of restaurants, cafes, bars and takeaway shops is even bigger. Most visitors to Istanbul tend to stay in Sultanahmet close to all the major sites including the Blue Mosque and Hagia Sophia. First to mention is a restaurant frequented by locals as well as tourists is Giritli. Some typical dishes include olives stuffed with walnuts and feta and the seafood and orzo salad. But, the most praised about dish by far is the grilled octopus leg in olive oil, simply put – perfection on a plate!

Matbah offers an authentic Ottoman dining experience, located between Topkapi Palace and Hagia Sophia. All dishes are cooked as close to the original recipe as possible and are accompanied by small facts about the dish and period it was first created on the menu. Cigdem Pastanesi has been open since 1961 and is a great place to feast on classic Turkish pastries. The borek is some of the best in Istanbul.

Heading over to the Asian side of Istanbul, is Taksim Square another location where visitors to this city tend to stay and dine. This area also provides a great selection of restaurants to choose from fine dining to casual eats. A few of the best places to mention include Mikla, a fusion of Scandinavian and Turkish cuisine, Meze by Lemon Tree serving just that – Meze and last but not least Cachi known for its view of Galata and Ottoman inspired recipes.

Things to do in Istanbul
It's hard, to sum up, all the fascinating sights and activities of Istanbul in brief. Glorious ancient traditions, magnificent cultural mix, majestic architecture and unforgettable food all make a visit to this city a unique and joyous experience. We suggest walking and exploring to make sure you do not miss a single thing! Most prominent of the brilliant architecture in the city are Topkapi Palace, Hagia Sophia, and the Blue Mosque. Topkapi Palace was once the heart of the great Ottoman Empire. Once home to Sultans, the palace is a sight not to be missed and provides some truly magical views from the hilltop it stands atop. Hagia Sophia is one of the greatest masterpieces of the Byzantine architectures. Built by the great Emperor Justinian in the year 537, it stood as the world's largest cathedral for 9 centuries.

Today it functions as a splendid museum where the Turkish history comes back to life. Standing just opposite to Hagia Sophia is the Blue Mosque also known as Sultan Ahmed Mosque, a truly peaceful place to be. Festooned with six grand minarets and a spectacular interior the mosque is a very revered place for the local Muslims.

If you are a shopaholic, then Arabian style of shopping in the Grand Bazaar will offer you quite an amazing time. You will be able to collect your favourite souvenir and many other useful things with it. Who knows you may find a flying carpet or a magic lamp. Not far away from the Bazaar is the amazing Basilica Cistern. It was constructed by the Romans in the 6th century to provide fresh water to the city. Its grand area is filled with many underground columns which are spectacularly curved and decorated and creates an atmosphere quite unique and magical.

A trip to Istanbul cannot be complete without tasting the fascinating food. Here you will find many top-notch restaurants, cafes, hotels and even street-side stalls giving you the opportunity to appreciate its ridiculously tasty food and kebabs. Istanbul also houses a few fascinating Turkish baths known locally as hammams. These baths offer many services like Sentinus Wellness, spas and massages to lay back, relax and enjoy. The great city of Istanbul is also home to one of the oldest railways in the world. The uphill rail journey to Beyoglu can be quite spectacular.

For those with a lot more time on their hands, it is worth taking a ferry up the Bosphorus, visiting the Princes Islands or even doing a day trip to Gallipoli. For your onward journey to other destinations in Turkey be sure to visit Izmir and the Ancient site of Ephesus, Fethiye for a cruise along the Mediterranean or Bodrum for those late nights under the stars.