GOKKAYA BAY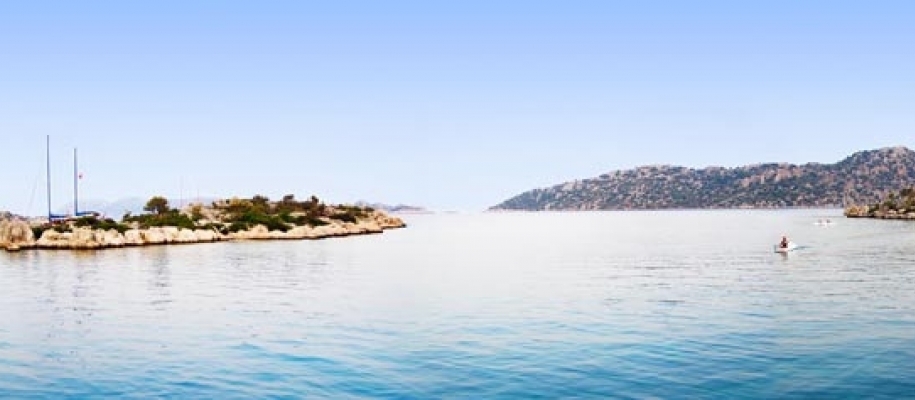 Gokkaya Bay
The largest bay in Kekova, Gokkaya Bay is one of the most well-protected coves along the Southern Mediterranean Sea. The position of the bay provides year-round shelter from the wind and is huddled by charming islets. The vegetation is lush and there are rocky outcrops that line the horizon of this bay. Many boats anchor here for the night before transiting to other areas of Kekova.
Access to the bay can be from either side of the islets Kisneli Ada and Asirli Ada or directly from the mainland. It is a great place to kick back for some beach lazing on the clear turquoise water or on the golden sand. Even more enjoyable is to try out some fun-filled water sports such as tubing or banana boating! During the evening time, it is also a great entertainment spot. Home to a famed bar in this area, Gokkaya Bay makes it worth staying until nighttime.

From Gokkaya Bay, other points of interest in the area worth visiting are Ucagiz Village, Kocakari Bay and the Sunken City.