BLUE CAVE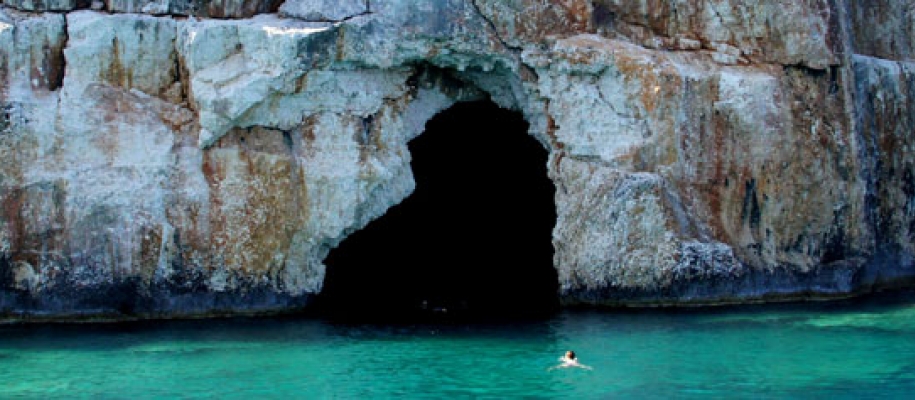 Blue Cave
Around the surrounding area of Kekova, there are some great bays and swimming holes but the Mavi Magara is magical. Also known as the Blue Cave it is only accessible by boat or a swim from Kaputas Beach. Its name originates from the stunning blue colour of the water reflected onto the cave walls giving it an impression that a giant sapphire has engulfed you. The water glows such a bright blue that your breath might just slip away. Swim through this cave, a hidden sapphire of the Aegean that Turkey has to offer.

This natural cave pool was possibly sculpted through natural erosion and earthquakes, the inner space carved out into a covered pool. When approaching the mouth, swim cautiously as the waves push hard against the uneven outside rock surface. There is a raised lip just above the water where a swimmer can jump into the water. As for the beach area, bring your own necessities, as there are no facilities on this beach.

Once you are back on your boat or preparing to swim back to Kaputas Beach you might want to consider visiting other wonders in the Kekova Region such as the Sunken City. Or for a beach lazing on the well sheltered Kocakari Bay and Yaglica Bay.