ANCIENT CITY OF KAUNOS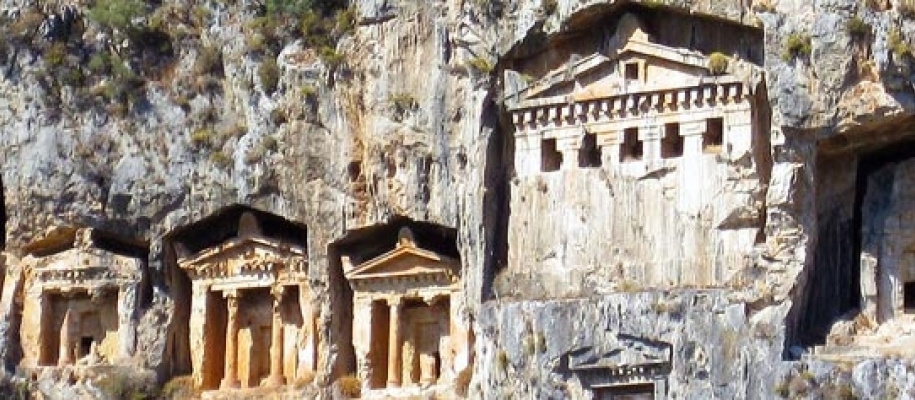 Ancient City of Kaunos
The ancient city of Kaunos dates back to 3000 BC, a spectacular city sprawled out over the sloping landscape that looks to the sea and the delta. From the higher ground, one can view the channel facing Dalyan. What is mystifying about this ancient city is that it witnessed the rise and fall of several civilisations. When you walk through the ruins one cannot help but notice a particular picturesque serenity to it.
The Ancient City of Kaunos is an archaeological site with on-going excavations; hopefully, further areas will be opened for the public to visit in the future. But for the sites that are open for the public, is a mixture of Roman, Ottoman, Byzantine and Persian ruins. There are many Lycian rock tombs that have been carved into the sides of mountains, an acropolis, a theatre, temples, Apollo's temple, Roman Baths, a cistern and a church. Asides from exploring the ruins of cultures that once were you will be also dazzled by the striking delta that runs below in its deep azure colour. The easiest way to reach Kaunos is to take a rowboat ferry from Dalyan and then walk to the archaeological site. However, it is also possible to drive to Kaunos from Koycegiz.

Connected to Kaunos there are some great side destinations, such as Iztuzu (Turtle) Beach, Kumlubuk Bay and the Sultaniye Thermal Spring and Mud Baths.