SINOP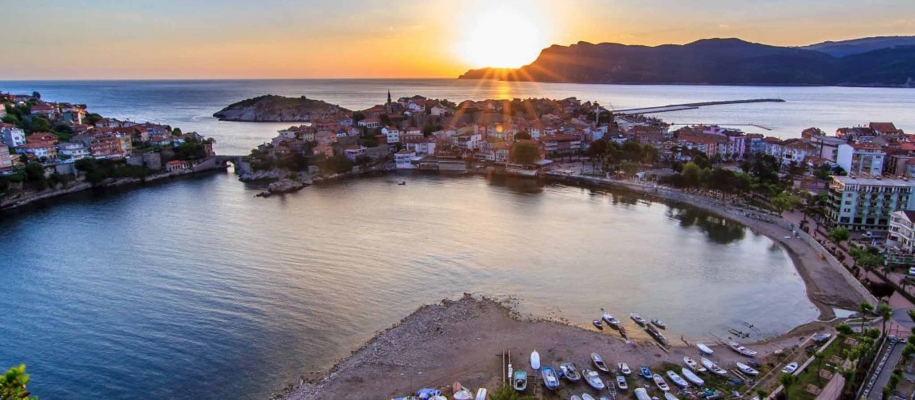 Sinop is to be found along the Black Sea Coastal region of Turkey almost at the central point between Istanbul in the west and Hopa in the east. Legend has it that Sinop was founded by a race of female warriors, Amazons and named after their queen Sinova. Paphlagonia was its ancient name and it was conquered and ruled by many civilizations it was eventually taken into the Ottoman empire in 1458. However, after the Crimean war, Sinop was attacked by the Russian navy, destroying the entire Ottoman fleet leaving much of the city in ashes. Sinop's history has always been tied to boat building and in the 20th-century cloth making.

How To Get There
There is a small airport with daily flights from Istanbul. Getting there from Istanbul by road takes approximately 8 hours on the E80 and the O-4 the distance in kilometres is 688. From Ankara, the road journey will take just over 5 hours on the D765 and the distance is 411 kilometres and travelling from the east Trabzon the journey will take 6 and a half hours on the E70 and D010 along the coastal road for 480 kilometres.

Where and What to Eat
The most famous dish of Sinop is Cevizli Karisik Manti which is similar to little ravioli pillows but for the Sinop Manti İts the sauce that is the most important part made from melted butter chopped walnuts and yoghurt.
Okyanus Balik Ev specializes in seafood and is located Kurtulus Street downtown. This restaurant has a four-star rating. Seafood seems to be the popular choice of Sinop and at Saray Restaurant you will find great service and a great atmosphere also a four-star rated restaurant and found on Iskele Street. Sinop Manti specializing in the regions most popular dish is on Bulent Ecevit Street and also comes with a four-star rating.

Things to do
Sinop Castle with fantastic panoramic views out over the city and water. Sinop Fortress is an imposing building and one of the oldest prisons in Turkey. In 1941 the Sinop archaeological museum was opened and has on display artefacts from bronze age civilizations as well as roman Byzantine and Hellenistic.

Climate
Sinop has warm and humid summers with an average daytime high of 26c however temperatures rarely go above 30 c. The winters are cool and wet. The lowest recorded temperature for Sinop was -7.5 c on 21 February 1985. Between the months of December and March, snowfall is quite common with snow lasting for a week or two.