MERSIN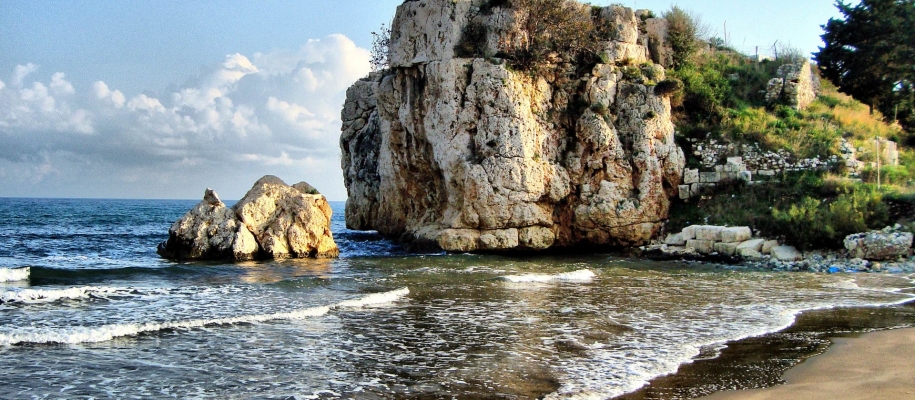 Mersin
Named after an aromatic plant that grows in this southern region on the Turkish Mediterranean coast, Mersin has a long history of civilization, with excavations at Yumuktepe within the cities municipality, showing signs of people living off of the land and hunting here from as early as 9000 BC and occupation here from 6300 BC later giving home to the Hittites, Assyrians, Urartians, Persians, Greeks, Armenians, Seleucids and Lagids later the region was conquered by Rome with Tarsus as its capital. Later the Egyptians, the Byzantines and eventually the ottomans all had a part to play in invading and sculpting this whole region.

Today the city has a population of nearly 2 million people, it has long beaches and standing tall behind the city the Taurus Mountains also to be found here is one of Turkeys largest harbour ports along the Mediterranean coast. The city today is full of parks and has a long coastal walkway it's a sprawling metropolis with the old quarter full of narrow streets, bars and cafes to the modern shopping centres and university buildings.
A very distinctive feature of Mersin is that on nearly every single building you will find solar panels the city is famous for them, the climate this far south is sunny for most of the year.

Things to Do.
The beaches and the sea here are some of the cleanest along the coast and the temperature in the summers is hot, there are many opportunities to try water sports of all kinds, there are both a Naval Museum and a Museum of History, there are many waterfalls in the area but Tarsus and Suntura Falls are definitely worth a visit as is the Summer home of Ata Turk located on the waters edge off of ısmet Inonu Boulevard.

How to get there.
Travelling from Istanbul to Mersin via Ankara will take approximately 10 and a half hours by road at a distance of nearly a thousand kilometres.
From Antalya to Mersin the distance is 482 kilometres on the coastal D400 road and will take about 7 and a half hours.
From Adana to Mersin is a relatively short distance of just over 1 hour at 86 kilometres and it is here in Adana that you will find the nearest airport Adana Sakirpasa Airport is located in the western part of the city just off of the D400.

What to eat.
The three most traditional dishes of the region are Tantuni, which is thinly sliced beef wrapped in a thin durum wheat wrap coated in a blend of herbs and spices that vary from chef to chef. Cezeriye, a Turkish dessert made with caramelized carrots sugar and nuts, once prepared it is usually rolled into balls or pressed into flat squares and always covered in shredded coconut and Salgam, a vegetable-based drink made from purple carrots, Ground bulgar wheat, salt, yeast and water. Delicious and healthy.