CORFU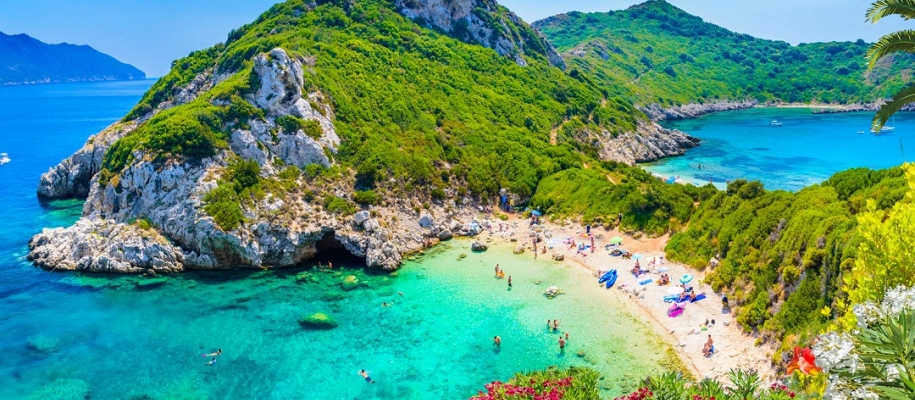 In the beautiful clear azure waters of the Ionian Sea, you can find the Greek Island of Corfu. The island is popular with visitors from yachting tours to all-inclusive hotels. Throughout history and legend, this island has been an idyllic destination for relaxation and refreshment. Stories of Odysseus speak of an island beautiful in nature with fruit tree growing in brilliant weather and boats coming and going in the harbours. Today this description still holds true for Corfu, with the weather being warm most of the year and visitors from all over the world visit with their gulet cruises.

Much of Corfu has been untouched by modern development however for those who wish to visit modern Greece, the main town that shares the same name as the island. The town gained its name from the two fortresses on the twin hills that were originally built to defend against invading Ottomans. The Old town sits between the two hills, keep traditional building style with its narrow streets and winding lanes feels authentic, some of the streets even have the iconic washing lines between balconies

While the town has aimed to keep the tradition in its heart there is still some modern amenities, with bars and nightclubs being a popular night-time activity amongst locals and visitors alike. Modern Restaurants utilise the buildings offering a unique dining experience. Homemade international cuisine as well as traditional Greek options set in a classic Corfu building, or even enjoy a meal outside watching the people walk by.

A special place for the local population is the Esplanade, a park and parade area that has an extraordinary view of the ocean while having tree-shaded walkways all around.