COLD SPRING BAY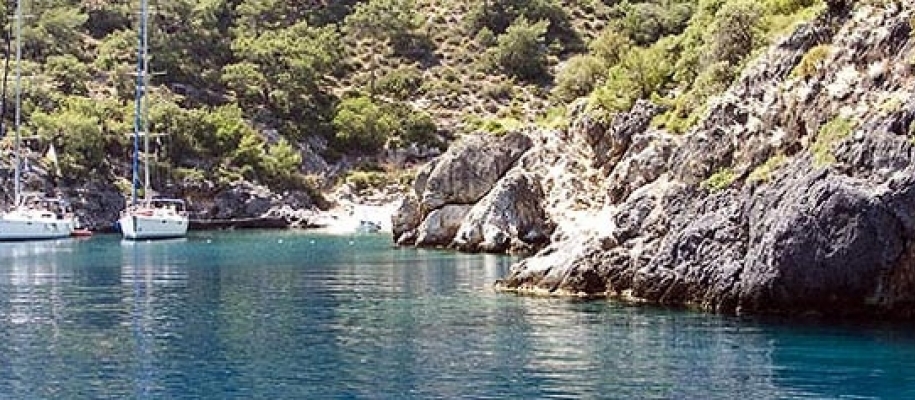 Cold Spring Bay
A charismatic ride over from Fethiye will take you to one of the most beautiful beaches in Turkey. But what really draws visitors to this bay is the pair of underwater freshwater springs that flow into it. Appropriately named Cold Spring Bay, this sheltered bay is a popular stop for a cool swim even on the hottest day. Swimming and snorkelling are available, should you want to take the plunge into the cold waters!

There is an old legend that sailors who were out at sea for long periods of time would make journeys to this very bay when they ran low on water. They would dive down to where the spring water flowed and collect the water in bottles for drinking and cooking. Ashore there is a gravel path that leads up to a restaurant with fresh food. Should you feel like exploring the land more, follow the path up the hill for a panoramic view of the bay. Further up these hills, there is an ancient ghost town known as Kayakoy. It was once a prosperous Greek town and there are a few Lycian remains.

Other unique bays along the Turkish coastline worth visiting after Cold Spring Bar are Samanlik Bay, Tarzan Bay and Sarsala Bay.