CLEOPATRA BATH - HAMAM BAY
Cleopatra Bath - Hamam Bay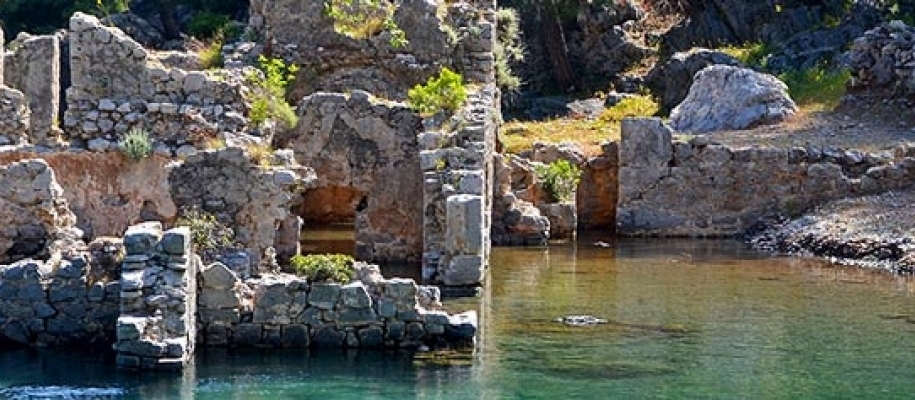 Cleopatra Bath - Hamam Bay
Just hearing that this is where Cleopatra used to come and bath should be enough to add this place to your 'must-see' list while in Turkey. Located about 50km from Fethiye this large bay is full of pine trees and the remaining ruins of Cleopatra's Baths. The bay still has the ruins of an old Hamamm, possibly brought down by an old earthquake from Fethiye. According to legend, Marc Anthony built a Roman Bath at this very spot for Cleopatra as a wedding present.
This particular spot was picked because they had found a hot water spring. Some even speculate that this was the secret behind Cleopatra's beauty. It is said that Cleopatra visiting the baths twice, one of these occasions was during her honeymoon with her beloved Marc Anthony. The thermal water used to come from a crater lake behind the mountain from the northern side of the bay. Give yourself a bit of pampering time by taking a rejuvenating swim around the ruins and in the ruins of this ancient Roman bath. Your skin will be glowing with freshness.

Should the air of mystique stir your fancy other destinations that will be equal as bewildering are: Yassica Islands, Tersane Island Dockyard and Sarsala Bay.